Caravelle Resort Amenities
Myrtle Beach is a vibrant resort town on the East Coast and Caravelle Resort is a vivacious oceanfront resort. Featuring indoor swimming pools, an oceanfront lawn that is perfect for sunbathing and close proximity to the nearby Myrtle Beach boardwalk, everything you could want and more is available on site or just around the corner.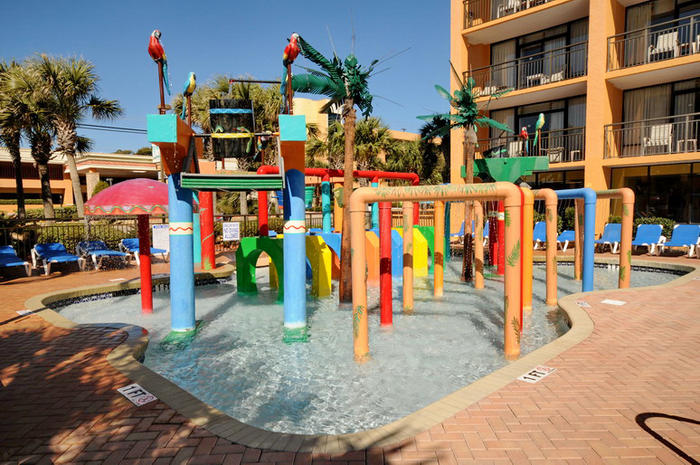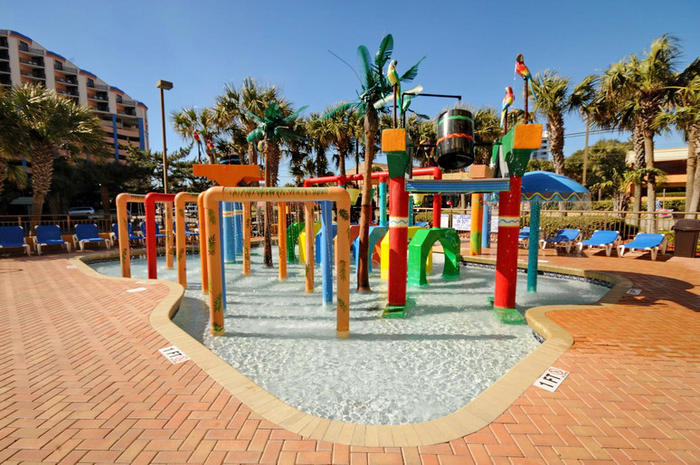 Parking
Unlike big-city high-rises, Caravelle Resort is an oceanfront resort that does not charge for parking. Not only do you have free parking, but this resort also boasts a parking deck. Unload your vehicle with ease and keep it close at hand on the parking deck.
Sleeping Accommodations
How many are in your family or group of friends? The Caravelle Resort has accommodations for two, four, six and as many as eight people! Take your pick. There are deluxe oceanfront Jacuzzi suites and also seaside rooms and one-bedroom condominiums with efficiency kitchens. Regardless of whether you are looking for a spacious retreat or cozy accommodations, Caravelle Resort has a wide selection of rooms and lay outs from which you may choose.
Kitchen
Kitchen amenities at Caravelle Resort vary with the room size. Most seaside rooms and one-bedroom condos at Caravelle Resort feature a kitchenette. Full kitchens are available in some one-bedroom condominiums and seaside efficiencies, while a small refrigerator and microwave are featured in most of the guest suites.
Jacuzzi
Jacuzzi suites are available at Caravelle Resort and some of the accommodations here offer more than one Jacuzzi tub. Pamper yourself silly with multiple Jacuzzi tubs in one vacation rental!
Swimming Pools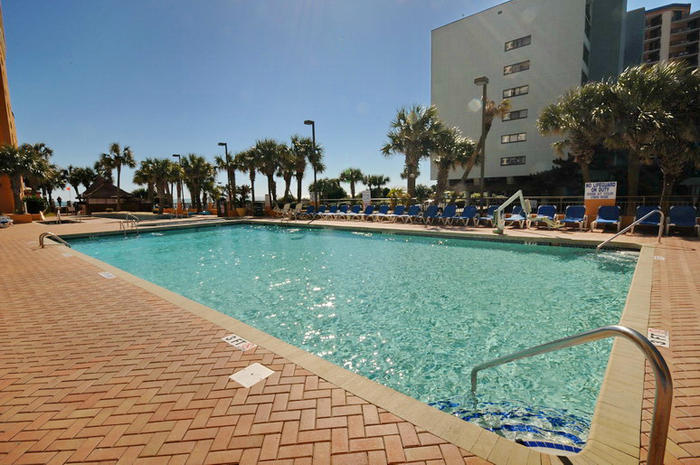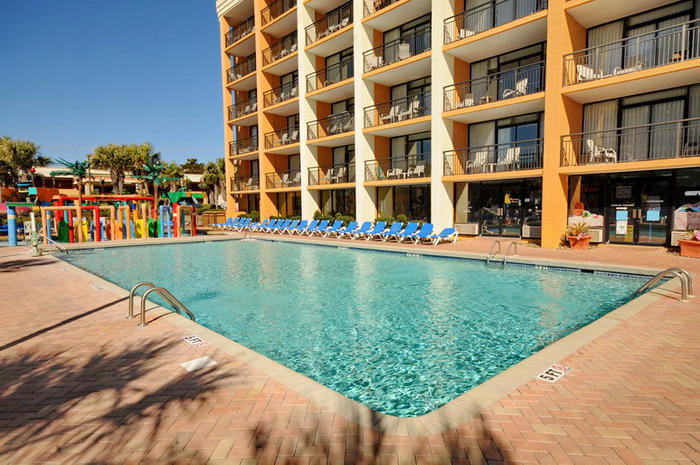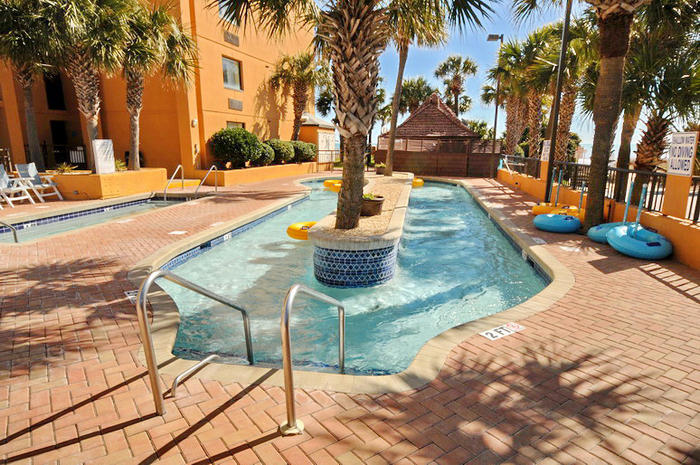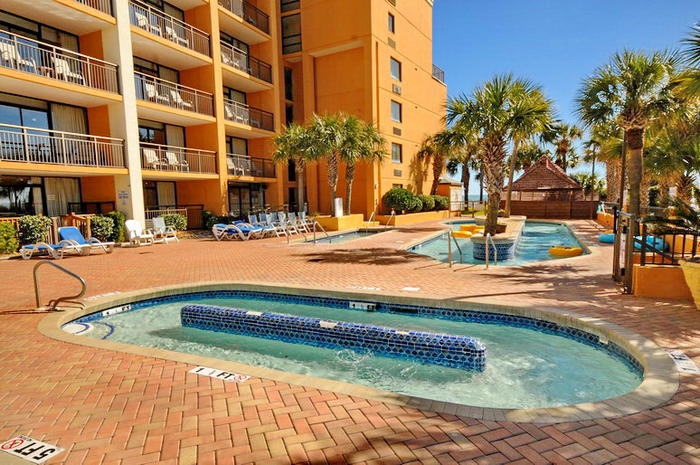 Get away from it all and indulge in all the amenities found on Caravelle Resort's pool deck. It is a maze of sparkling blue water with a bridge that crosses a winding, 250-foot lazy river. The one-foot deep kiddie pool is for the tots while the spacious whirlpool is for the grown ups. They say good things come in threes and at Caravelle Resort there are three indoor heated swimming pools, three outdoor swimming pools and three kiddie pools. Plus, there are indoor and outdoor hot tubs for your leisure. The oceanfront lawn is lush and tropical as palm trees sway in the sea breezes over top row after row of umbrellas, tables, chairs and comfortable loungers. You'll be close enough to the white sandy beaches that you can hear the waves crashing ashore.
Fitness
Work outs are fun at Caravelle Resort where a fitness center is accentuated by shuffleboard and a sauna, not to mention the possibilities for a cardio routine with a run on the beachfront.
Dining
Dining is deliciously simple with the presence of an on-site café that is open seasonally. Grab a quick bite to eat in the middle of the day without having to leave your poolside chair or oceanfront beach towel for long.
Laundry
Guest laundry facilities are provided for you at on site at Caravelle Resort. No need to lug your dirty laundry around town seeking a Laundromat when everything you need is close to your vacation rental at Caravelle Resort.
Property Location
Location: Oceanfront
Area: Myrtle Beach
6900 North Ocean Blvd
866-878-2750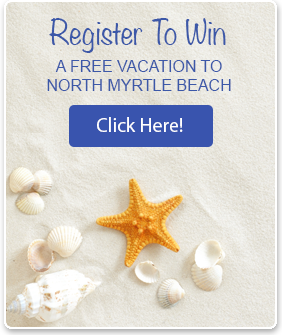 Disclaimer
Myrtle Beach Vacation Rentals is not affiliated with onsite management or the HOA of this complex.